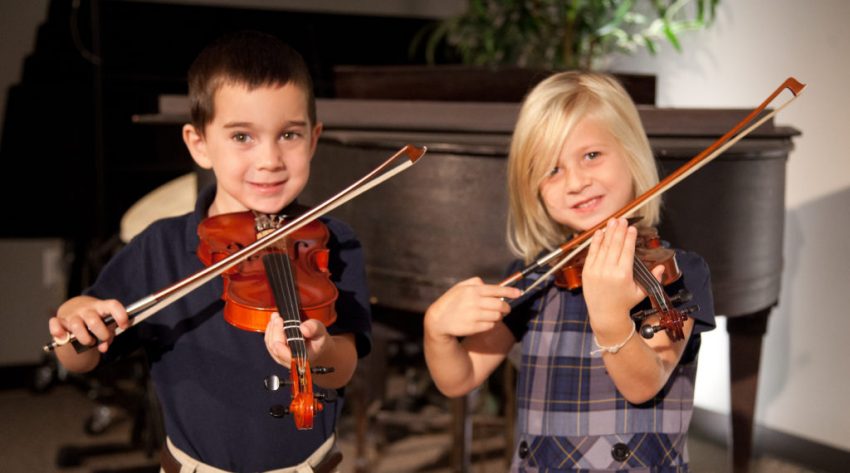 Our goal is for every student to have a fundamental understanding and appreciation for music, art, drama, and oration.
Each student from Kindergarten through Twelfth grade participates in music and art instruction which includes: performance, master work recognition, appreciation, and theory.  Performances opportunities include the school wide Christmas Concert, Spring Concert, and Commencement as well as competing in regional and state competitions for voice and instrumental performance.
Our drama program provides an opportunity for students to perform classical to contemporary selections. The Providence Players perform an annual full production each spring. Students compete in regional and state competitions for the literary arts including: one act, and solo and duet performances with the GICAA.
Building confidence through the development of strong oratory skills is an essential component of learning at PCCS. Students from First through Twelfth grade participate in the annual Speech Meet competition. Regional and state events in extemporaneous and persuasive speaking are part of Rhetoric School experience. The Senior Thesis Defense is the capstone of rhetoric development. In order to demonstrate mastery of the written and spoken word, each student writes and defends a thesis of personal interest, scholarship, and Kingdom importance.