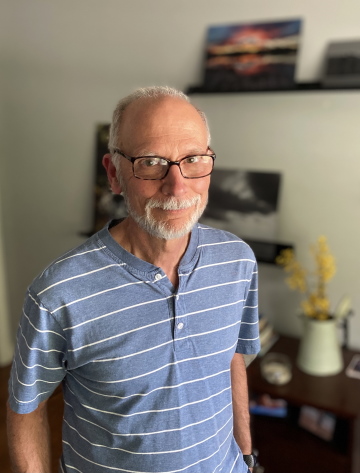 Providence Classical Christian School is happy to welcome Mr. Rob Brown to its faculty for the 2021-22 school year. Mr. Brown will be teaching music and leading Providence choirs.
A talented musician and able teacher, Mr. Brown brings a wealth of experience to the classroom. Originally from Pittsburgh, Mr. Brown graduated from Houghton College (New York) and S.U.N.Y at Stony Brook with degrees in music and clarinet performance. Mr. Brown spent 10 years as a professional clarinetist with the Atlanta Chamber Players. Subsequently, he taught clarinet privately at Agnes Scott College and Kennesaw College. In addition, Mr. Brown has used his musical gifts for kingdom work, having led worship and directed choirs at 6 area churches, most recently at Trinity Presbyterian Church in Covington. He did so, he said, "to help congregations and choirs to grow as worshiping disciples of our Lord."
"I've also been blessed to have opportunities to serve as a teacher to classes and the congregation in the local church setting, opening the Scriptures and applying them," he said. We are pleased that Mr. Brown will bring that passion and skill to the Providence classroom so that our students can share his love for the Lord and grow in their ability to worship Him through music.
Mr. Brown is married to Linda, and they have 3 children, 4 grandchildren, and a dog named Lexie.
Welcome aboard, Mr. Brown!