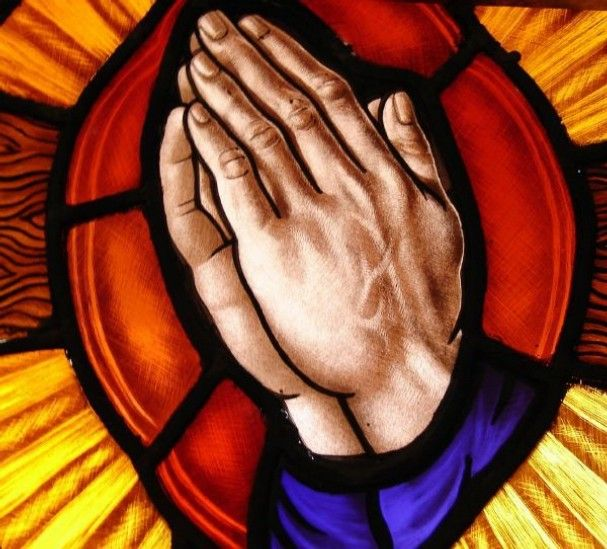 I want to make two requests of you, Providence parents. But before I do, let me give thanks for a couple of things.
First, thank you, Lord, for protecting us during this season of the pandemic. We have been in school nonstop this school year, with just one small disruption, and though we have had to change the way we do some things, this school year has gone better and smoother than any of us could have foreseen. Thank you, Heavenly Father, for giving us your grace in Christ and allowing us to keep our doors open so that we can serve students and families each day.
Also, thank you, Lord, for blessing the Bryant family with this new community. My family moved during the pandemic to a new home and a new start at Providence, and what a great start it has been. Ashley and I are beyond words with gratitude for God's grace and for your kindness and hospitality. Thank you, Father, for being with my family in our passage through life as we move and resettle.
These two areas of gratitude are the context for my my two requests.
First, it is enrollment season. The school's leadership earnestly desires that our school grow so that we can reach more and more likeminded families who want the riches of a classical Christian education to impact their children and their families for generations. And we are welcoming many new families onto campus (after school hours, of course), where we are getting to know them and guide through the process of choosing the right school for their children. But we want more!
So, parents, here my first request: help us spread the word by actively reaching out to neighbors, fellow church members, friends, and family, and encourage them to research and consider Providence as the school home for their children. Word of mouth is the absolute best form advertising there is. We can mail stuff and send YouTube videos to prospective parents, but these efforts pale in comparison to the power of parents who tell their own story. So, please, parents, during this season of enrollment, reach out to at least one family around you and encourage them to go to the school's website or call and set up a campus tour. We need your help!
And second, it is annual fund season. The Providence annual fund is essential fundraising that makes our budget work each year and enables us to do many things that bless the school family. This year's annual fund is helping to fund our financial assistance, pay for extra expenses related to the pandemic, and help us maintain and beautify our campus. Our goal this year is $100,000 and 100% participation.
So here is my second request: please give to the annual fund. And know this: you don't need to give a large gift. A gift of any amount helps us reach our goal – even gifts of $25, $50, or $100. We are a ministry to families – your family – and our budget is funded from two sources: tuition/fees, and donations. That's it. We have no endowment (yet) and we certainly do not receive tax dollars. A big component of our independence that enables us to maintain our decidedly Christian identity is the fact that we are self-funding. So please pause for a moment and meditate on how God has blessed your family through the school. Sacrificial gifts are what makes these blessings flow. I know that most (all?) of our families sacrifice to invest in their children's education at Providence. Paying tuition might very well feel like the most you can do. I would hope, however, that you can dig deep and, after giving to your local church, give to Providence so that our mission can grow and prosper.
We already ask a lot of you, parents. But these two requests are foremost during this season. You will notice that they both concern the growth and impact of the school – and this is something we all desire and envision. We long for the reach of our mission to spread more and more so that more families can partner with the paideia that Providence provides!
Lord, thank you for Providence parents. Bless and prosper them so that they can be a blessing to our children, one another, and ultimately to the nations and generations to come.