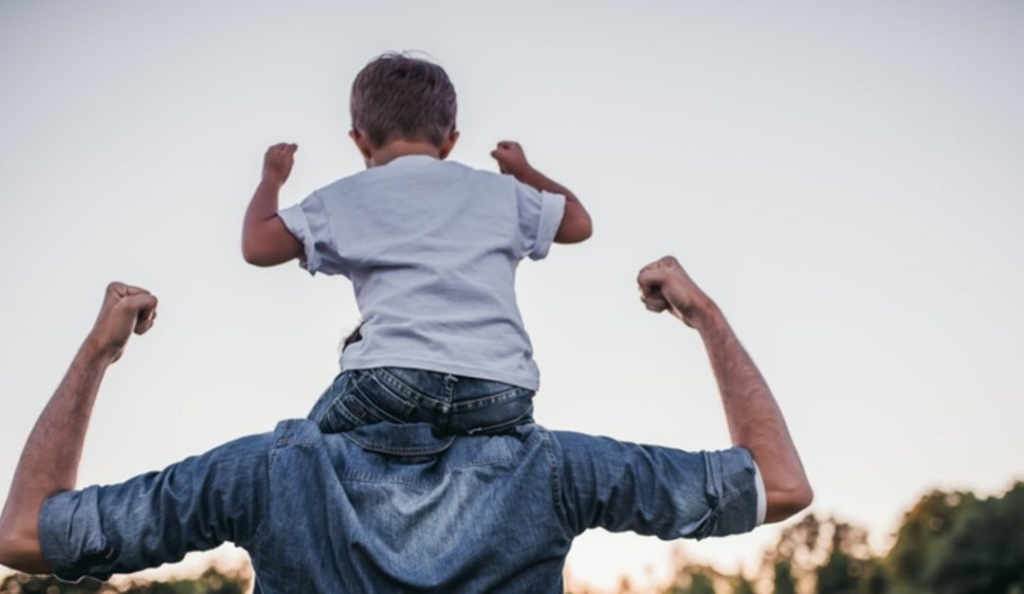 A magnet on my family's refrigerator says, "Motherhood is not for wimps." Truer words were never spoken.
Motherhood and fatherhood alike are hard. Parenting is a grueling marathon that takes everything we've got – and more.
And that's why, for followers of Christ, parenting is all about living in the grace of God. Consider these words by one of my favorite authors, Jerry Bridges:
God glories in calling into His service people who are neither worthy nor adequate. He makes them worthy in Christ alone, never in themselves. Then He makes them adequate through the mighty working of His Spirit within them.
The good news of the gospel is that God in Christ calls people who are both wicked and weak, and by His all-sufficient grace He forgives their wickedness and gives them strength. As John Calvin wrote,
We should therefore learn that the only good we have is what the Lord has given us gratuitously; that the only good that we do is what He does in us; that it is not that we do nothing ourselves, but that we act only when we have been acted upon, in other words under the direction and influence of the Holy Spirit.
What hope for you and me!
God not only places these precious little sinners in our homes and calls us to the long, laborious work of parenting them, but by His grace he also enables us to complete the work He gave us to do: to bring them up in the discipline and instruction of the Lord. His Spirit is with us and in us, empowering us to obey Him faithfully, even through adversity and struggle and weariness. The grace of God in Christ is sufficient for every need, even those that overwhelm us. Bridges also writes, "Our worst days are never so bad that you are beyond the reach of God's grace. And your best days are never so good that you are beyond the need of God's grace."
"He who began a good work in you will bring it to completion at the day of Jesus Christ," St. Paul assures us. Therefore, trusting this promise and living in the power of God's grace in Christ, "work out your own salvation [which includes the hard work of parenting] with fear and trembling, for it is God who works in you, both to will and to work for his good pleasure" (Phil 1:6 and 2:12-13).
Work it out because God is working in you. That is the path to faithful parenting.
Justin Whitmel Earley tells the story of praying this prayer – sometimes a prayer of desperation – outside his children's bedrooms as they lay sleeping: "God, please parent me so I can parent them." He writes,
There is no escaping habits and formation in the family. We become our habits, and our kids become us. The family, for better or worse, is a formation machine.

The stakes are high, and if all we looked at is what we're doing as a family, this talk about habits would be an incredible burden.

But not if we look up. When we look up, we see that we have a heavenly father, a divine parent who is parenting us. He is forming us into perfectly loved children of the King. We do not have to invent anything, carry anything, or bear the final burden of parenting. We just get to follow someone.

The Christian posture toward habits of the household is not about carrying our families on our backs and hiking up the steep mountain of life. It is much more childlike than that. It is simply about taking hold of the outstretched hand of our heavenly Father and following him, one baby step at a time.

Our best parenting comes when we think less about being parents of children and more about being children of God.

So don't worry. Rethinking the habits of your household isn't a heavy burden. What's heavy is continuing to do nothing. What's burdensome is continuing to follow default cultural habits. But taking the hand of God and being willing to follow him wherever he leads – that's light. It's the posture of a child.

Someone who is stronger than you and who loves you is in charge. And that's good news for parents and children.
Good news for parents indeed: there is One "who is stronger than you and who loves you," He's in charge, and He supplies everything you need to be faithful in the grueling work of parenting. Because He loves you, He graciously makes all we need available to us in His Word, prayer, fellowship with the church, and the habits of a faithful home.
I pray that the grace of the God who is parenting you will lift you up, give you joy, grant you peace, and make the burden light in the difficult journey of raising children for Him.