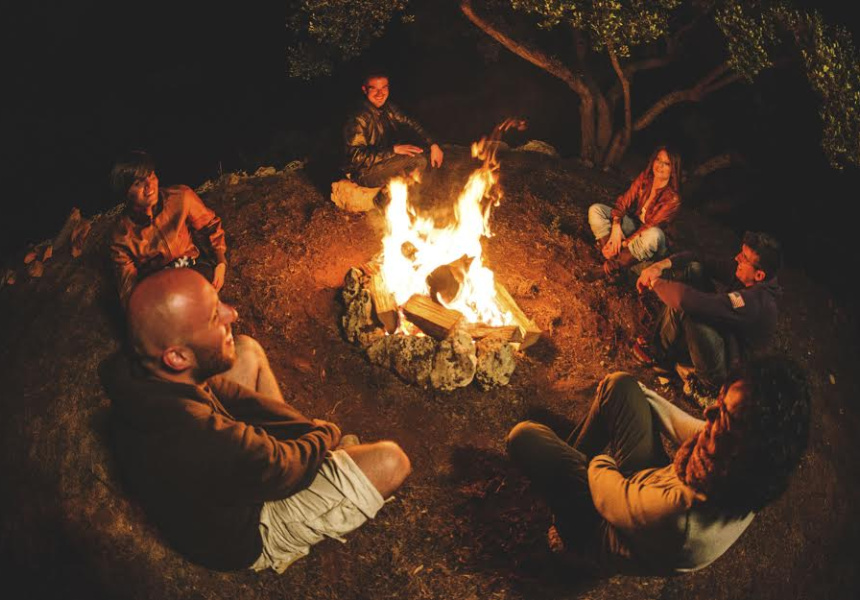 There are many things to love about classical Christian education. Here is a big one: classical Christian education offers a better story. A better story of the world and a better story for your child.
Secular progressive education focuses on education's utilitarian purpose — and thus focuses learning on career aspirations and job training. The purpose, then, of a human being is to produce through his work. Consider what story that focus and purpose assumes. Humans were not created; they just are. There was no fall, just unwanted outcomes or bad feelings, and so no redeemer is needed. Humans can pull themselves up by their own bootstraps and find their own purpose and then fulfill that purpose on their own. And the bigger story of the world is that there is no unity of truth and goodness; rather, there is a series of various subjects that have little overlap and few interconnections. You must sort through the noise to make your own meaning.
Classical Christian education, however, focuses on the formative power of truth, goodness, and beauty, which are found in and revealed by the Triune God, so that students are nurtured in virtue and wisdom and thus free to live lives that honor their Creator and Redeemer. The purpose, then, of a human being is to reflect the glory of his Creator and to know and serve Him through Jesus Christ.
Consider what story that focus and purpose assumes.
Classical Christian education tells a story about the world that can best be summed up in the familiar formula of Creation – Fall – Redemption – Consummation in Christ. John Milton famously stated, "The end of learning is to repair the ruins of our first parents by regaining to know God aright, and out of that knowledge to love him, to imitate him, to be like him, as we may the nearest by possessing our souls of true virtue, which being united to the heavenly grace of faith makes up the highest perfection." God is remaking the world in Jesus Christ, and He is remaking people, too. He is doing that, in part, through the education of children as they "regain to know God aright" and thus love Him, imitate Him, and grow to be like Him.
And so classical Christian education tells a better story for our children, too. The best the secularists can come up with is that your child is a hormone-filled bonebag who came from nothing and will return to nothing at the end. You'd better make the most of this life because it's all you've got. You know, YOLO. As Matthew B. Crawford writes in his article "The Rise of Antihumanism" in First Things, the modern story of the world says that humans are stupid, obsolete, fragile, and haters. If you begin without God, that's where you land.
But your child is something far greater than these antihuman distortions and deserves a far better story. Your child is an eternal soul, made in the image and likeness of the Triune God who created her. Your child is loved by the Father, and is the special object of His fatherly care and redeeming love. Our great God specifically placed your child in your family so that you can love and nurture her in the care and paideia of the Lord. Your child is living her own story of Creation – Fall – Redemption – Consummation. Your son or daughter is made in the image of God. That image has been defaced but not completely destroyed. God in Christ is redeeming them and will complete that redemption in glory.
Classical Christian education says to you and your child: You matter because the Triune God loves you. You are God's special project. His truth, goodness, and beauty are worthy of your study and, when mixed with faith and obedience, will nurture in you virtue and wisdom so that you can serve Him faithfully all your days in whatever way He calls you.
History and grammar and Latin and literature and math and science and Bible and the arts and all the rest unite in a classical Christian curriculum to thunder this message to our children.
Let's repeat it to ourselves and to our children often. We are telling a better story – a gospel story of the world and of ourselves and of our children – that is powerful and transformative.