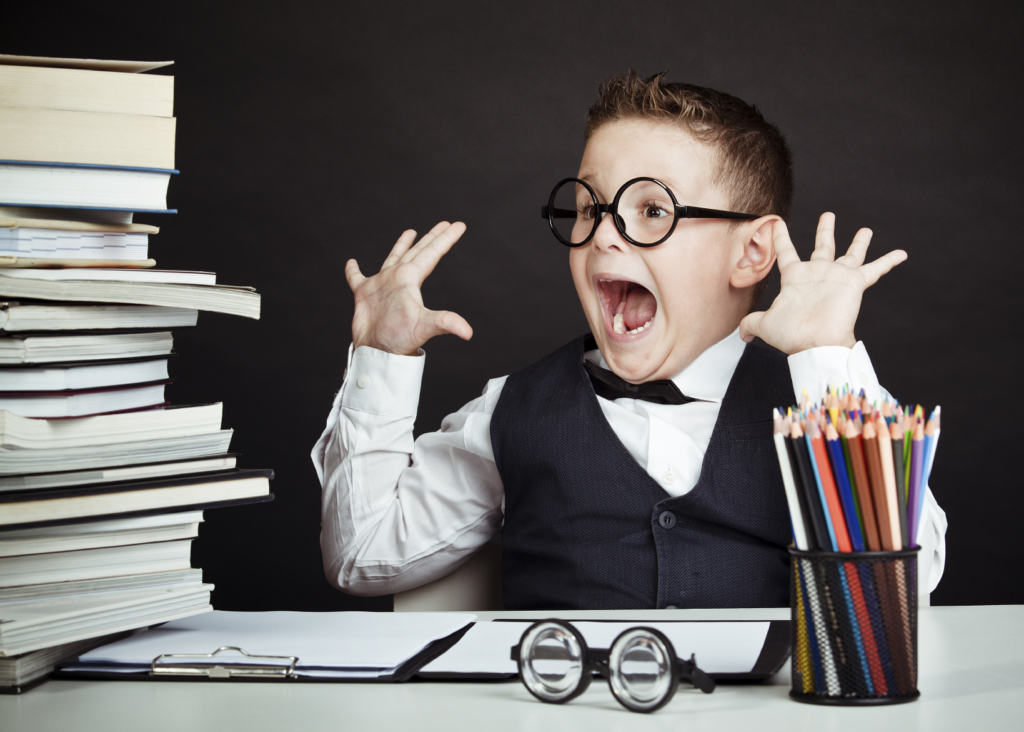 With the new school year, we begin a number of routines again: wakeup and bedtime, dressing in uniforms, car rides, chores. And then there's always the renewed routine of homework.
It's a necessity for almost every student, almost every day, and it's something that becomes part of the landscape your family life once school begins. Our goal at Providence is to use homework wisely, intentionally, and effectively as part of our classical Christian paideia.
I've shared these thoughts about homework before, and it seems that here at the beginning of another school year is a good time to think about homework once again.
Homework is needful for many reasons:
Students often need to complete work at home that they did not complete at school.
Students need extra practice and repetition, especially when learning new skills.
Students work at different paces and often need extra time to do their best work.
Outside of class reading is a necessity for all students.
In order for teachers to reach their curricular goals with their students, a reasonable level of homework is usually necessary. But of course, too much homework is burdensome and ineffective. And furthermore, we want families to have family time daily, when parents and children can be together, students can play and engage in extracurriculars, and students can get adequate rest. So we, as a faculty, work hard to assign homework in a purposeful way.
I want to encourage you, parents, to think about homework not as a necessary evil that you have to endure and get over with (if that's your attitude, your children will likely come to share it). Instead, what if you think of your child's homework as a character-building experience, a stepping-stone to emancipation?
John Rosemond, in his book Ending the Homework Hassle, lists the "hidden values" of homework. When parents recognize and practice these values, homework can become a way to equip children with skills they will need to navigate the complex demands of adult life (which are just a few years off). This is another way to say that parents can leverage homework to build habits that form virtues that shape a child's character for a lifetime.
Consider these hidden values of homework:
Responsibility: If a parent assumes "ownership" of the homework (which belongs to the child), then the lesson may get done, but the real lesson won't be learned. Let the child take responsibility for getting his homework done – with your input when needed. You, parent, are a homework consultant, not a homework participant.
Autonomy: Children need to be taught how to be self-governing. Homework is one of the first times in a child's life when someone other than the parent assigns tasks for the child to get done on a consistent basis. The child is accountable outside the family. This is a golden opportunity for parents to enhance the child's progress toward emancipation (that is, full adulthood). But, of course, a parent can also obstruct this process by inhibiting the child's autonomy.
Perseverance: Homework is an opportunity for a child to meet a challenge with determination and to strive to complete it even when it is difficult. As Rosemond points out, if the Little Train that Could had a mom who saw his struggle and got behind him and pushed, there would be no story. He writes, "There's no point to a child doing homework if every time the child becomes frustrated, parents absorb that frustration and make it better. It's a sad fact that many, if not most, of today's parents act as if one of their primary tasks is that of protecting their children from frustration." Instead, homework gives parents the chance to let the child grapple with the frustration and develop perseverance. "Making a child's life easier in the present will only make it harder in the future."
Time management: Homework calls for effective organization of time. Parents should coach their children on both when to begin homework and also when to end it. Homework should not be a nightly marathon; rather, parents should guide their children to manage their time well and get the homework finished so that they can move on to other things (like play or family time or bedtime).
Initiative: Who decides when it's time for the child to begin homework? The goal is for the child to become self-motivated and decisive. Once the initiative muscle is exercised, it strengthens. But on the other hand, if someone else is always assuming the initiative for the child, he won't develop the strength to exercise it on his own. Completing homework should become a personal goal for the child.
Self-reliance: Managed properly, homework empowers and enables the child's capacity for competence. Mismanaged, it deflates and disables. Homework can be a gateway to the child developing confidence.
Resourcefulness: "The homework provides the form, but the child provides the substance." That is, homework requires that the child figure out how to do the work on her own. Homework trains a child to look for the answer herself, to prepare questions to ask her teacher the next day, and to ask for the help she needs.
Homework really can be the training ground for character. I urge you, parents, to examine your daily homework pattern: Is homework at your house a marathon? A debate and a squabble? A burden for you?
I urge you to seize the power of schoolwork at home as the proving ground of responsibility and a hothouse for the growth of character in your child.